Submitted by

user0

on October 30, 2011
Ron's versatility allows him to carefully sculpt his films during each phase of their development. In his early work as director of photography, co-editor and co-writer for Koyaanisqatsi, a renowned nonverbal art film with music by Phillip Glass, Fricke experimented with many previously obscure film techniques. He used time-lapse, slow motion and optical phase printing to present familiar images from a new perspective. Koyaanisqatsi won a 1983 Filmex Audience Award.
Indulging his passion for 70mm, and determined to make life-affirming films, Fricke proceeded to direct and photograph Chronos (1985), a 45min nonverbal, IMAX format film that won the Grand Prix Award at the first Festival International Omnimax de Paris (1987). Fricke worked on several other IMAX format films including the night sky short Sacred Site (1986) which he directed and photographed.
Baraka, also shot in 70mm, develops the themes of interconnection and transcendence which Fricke began to explore in Chronos. Fricke directed, photographed, co-edited, and co-wrote Baraka. Baraka received numerous festival awards including the International Critics Award (FIPRESCI) for Best Picture at the Montreal World Film Festival and was nominated by the A.C.E. for Best Documentary Editing.
Over the last decade, Fricke has directed and photographed national commercials for Isuzu, Jeep, Holland America, Star Alliance and Nokia, among others. He was director of photography on Francis Ford Coppola's HD experimental feature film project Megalopolis. He was also a second unit director of photography for Lucasfilm Ltd. on Star Wars Episode III.
Ron directed, photographed, co-edited, and co-wrote Samsara. Fricke conceived the film as a guided meditation on the cycle of birth death and rebirth.
Picture: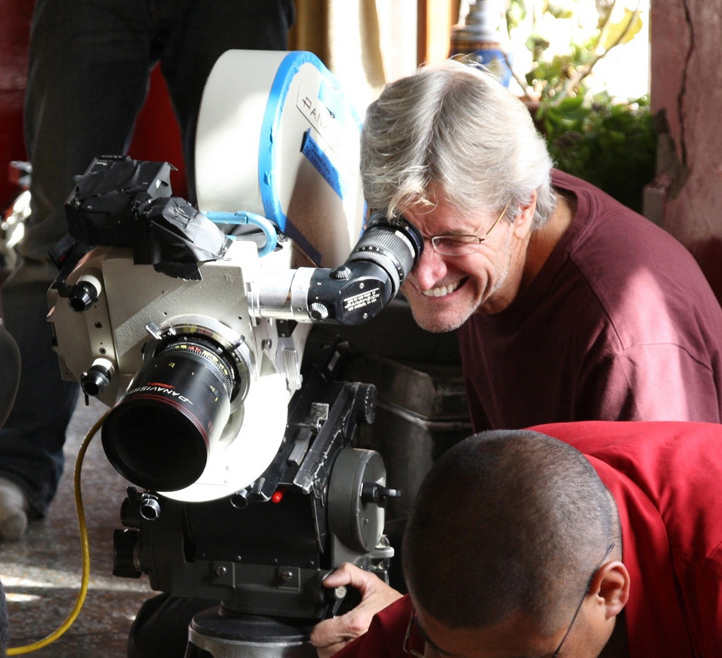 Role (Samsara):
Director & Cinematographer