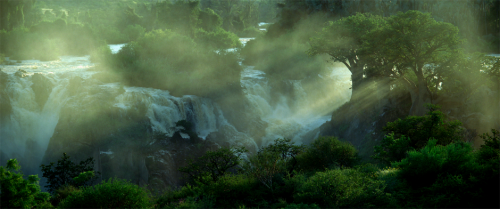 SAMSARA Australian distributor Hopscotch Films posts the following on their Facebook:
Hi SAMSARA fans. There's been questions about where SAMSARA is screening in Australia and in what format.

The 18 cinema locations where SAMSARA is currently screening are:
SYDNEY: Dendy Newtown, Palace Verona Paddington, Hayden Cremorne Orpheum, Palace Norton St Leichhardt, Cinema Paris Moore Park
MELBOURNE: Nova Cinema Carlton, Rivoli Hawthorn, Yarraville Sun Theatre, Kino Melbourne City, Palace Como South Yarra, Palace Brighton Bay
BRISBANE: Palace Barracks, Palace Centro Fortitude Valley
PERTH: Luna Leederville, Luna on Essex Fremantle
ADELAIDE: Palace East End/ Nova
CANBERRA: Manuka Event Cinemas
HOBART: State Cinema

It is also having one-off screenings in several capital city locations as part of the Moonlight Cinema Outdoor season. http://www.moonlight.com.au/

Samsara will be released in regional locations from the end of January and throughout February and March, such as the Gold Coast Arts Centre from Jan 31. There's also 4K screenings at The Astor cinema in Melbourne on February 15 and 16.

Samsara is screening in either 2K or 4K projection, depending on the capabilities of each individual cinema location. It is not screening in IMAX locations, as it was not shot for IMAX screens, nor supplied to us in IMAX format.

For more on the technical details, the producer explains it here: http://barakasamsara.com/updates/note-mark-magidson-70mm-film-digital-projection-and-samsara

Samsara in being released in New Zealand in late February.