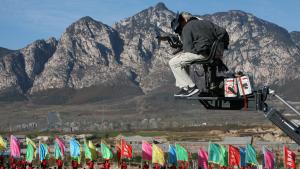 SAMSARA was filmed in 25 countries and produced over the course of almost 5 years. The crew, comprised of Ron Fricke (director), Mark Magidson (producer), JC Earle (associate producer), and Myles Connolly (line producer) traveled together to each location throughout the course of filming.


The team brought a core set of equipment, shown above ready for travel at Indira Ghandi airport in Delhi, to each location.  This core set of gear included:  a Panavision 65mm camera, a custom built motion controlled time-lapse camera,  a small jib arm, and 30 feet of dolly track split into 5 foot sections to meet airline regulations. They also carried a carefully designed support package of essential equipment.  Local fixers on site provided assistance with everything else, such as transportation, permits, regional knowledge, and occasionally additional necessary gear.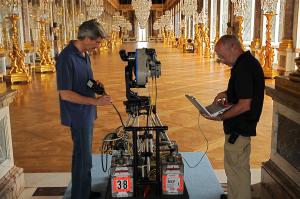 Visit the locations page for more detail about SAMSARA locations.